Why is it important?  Maintaining the dental health of your pet is as important as maintaining your own.  It can prevent gum disease and organ infection from bacteria that may enter the bloodstream through the mouth, as well as the pain that comes with these problems.  As with humans, plaque and tartar buildup on the teeth can in animals also be a source of the bacteria that contributes to organ infection.  An animal that has one of these afflictions may have bad breath or bleeding, swollen, or irritated gums.  They may shy away from being touched around the mouth, drop food, and lose their appetite and some weight if they can't eat for discomfort.
​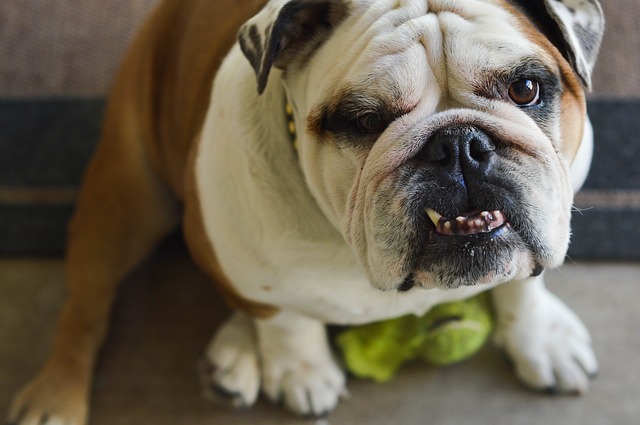 How does one take care of a pet's dental health in general?  Taking care of your pet's dental health is a lifetime commitment, and so should take place several times a week if not daily, and early on in the pet's life.  A pet should have a dental exam and professional cleaning at least once a year, and there are pet-specific, non-toxic toothpastes for many kinds of pets.  Although only complementary to professional cleanings and daily brushings, choice of diet, toys, and treats for your pet can also make a difference for their dental health.
How can diet, toys, and treats help?  The act of chewing can eliminate as much as 70% of plaque and tartar and stimulate gums.  Some diets are manufactured specifically to target plaque, tartar, and bacteria buildup in the mouth.  Larger, crumble-resistant, and specially coated kibble can help scrub a pet's teeth and disintegrate the problem substances.  Dental chews and chew toys not only provide exercise for a pet's jaw and satisfy the urge to chew, but the products may also combine knobby and pointy textures with disintegrative enzymes to attack the three culprits of dental disease and provide gum stimulation.  There are also some fresh fruits, vegetables, and herbs that dogs and cats can eat as healthy treats.  For dogs, they include carrots, cucumber, celery, apples, watermelon, cilantro, and parsley.  Cats can eat the following in small portions: broccoli, green beans, and cooked carrots.  All of these, as well as bones and biscuits, can help both dogs and cats in these ways.
What else is there to consider when choosing treats for a pet? Bones can present a few problems.  For cats, it is important that bones are hard and large enough that they don't splinter and cause problems upon ingestion.  Raw bones tend to be sturdier than cooked ones.  Similarly, for dogs, it is important to fit the dog with the kind of bone or treat.  If the dog is an aggressive chewer or has a sensitive mouth perhaps due to disease, harder bones may break teeth, which would increase the chances of infection and could cause other problems if ingested.  Some of the softer treats for dogs like pigs' ears are also shown to risk more bacterial contamination and plaque and tartar buildup, so while your pet may favor them, it is important to not let them eat them for a long time if at all.  It is also important to compare the size of the treat or toy to the size of one's pet and question whether it is a product that would cause choking, would go down too fast to be of any service to your pet's teeth, and whether your pet would want to play with or eat it in the first place.  With a new pet, of course, one needs to experiment.
During the month of February, Longview Animal Hospital offers 15% off dental cleaning services for your pet.  Additional information on our process can be found at our Dentistry Page at http://www.longviewanimalhospital.com/dentistry/. Call today at 903-807-0887 to arrange for an appointment!